BUYERS
Providing You Expert Service
& Extra Bonuses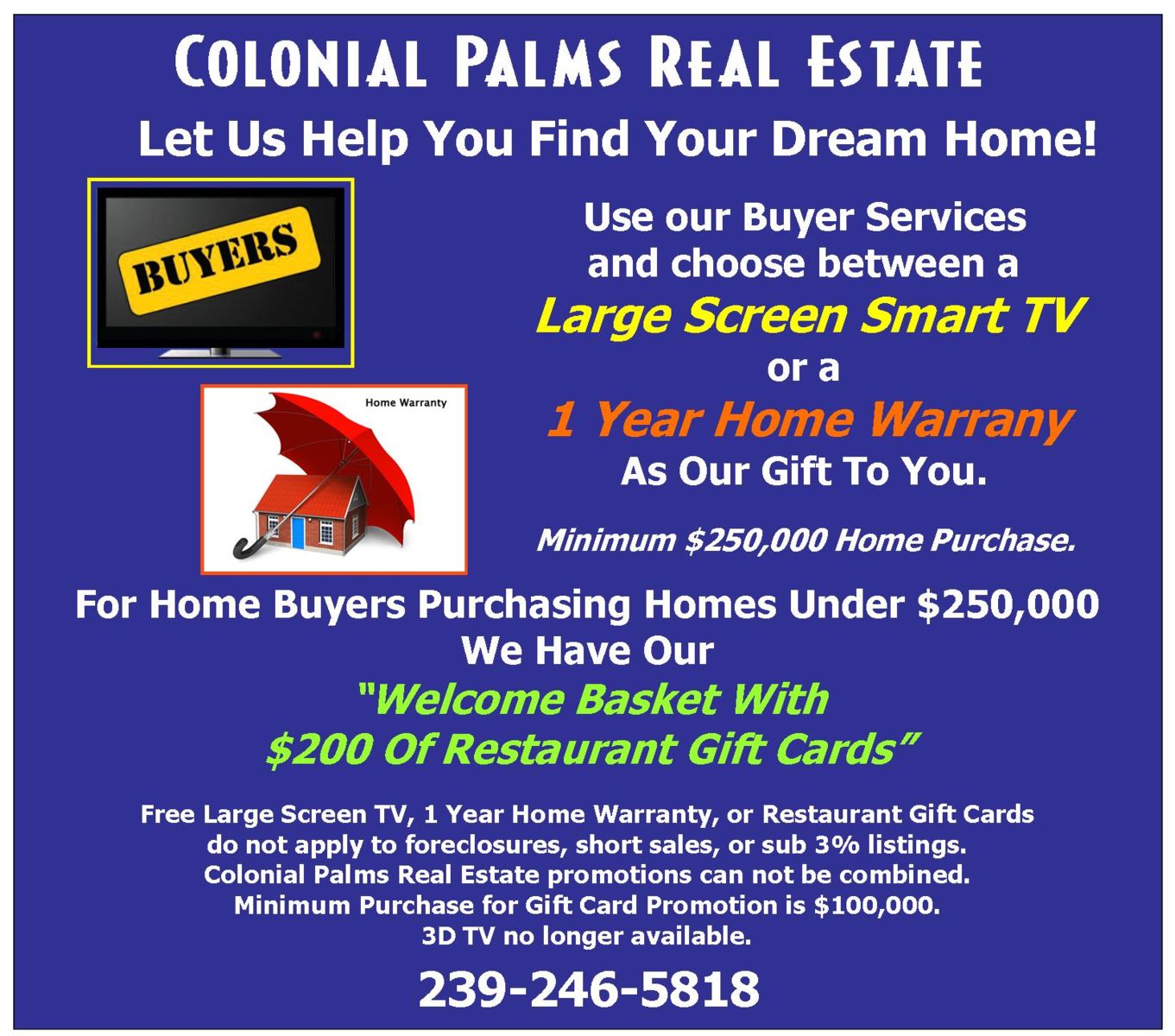 BUY AND SELL SPECIAL

Are You Considering
Selling AND Buying
To Increase Or Decrease The Size Of Your Living Space?
Ask About Our "Buy & Sell Combo Savings" Promotion.



Buyer Promotions or Incentives May Not Be Used
In Conjunction With Each Other.
Promotions May Be Limited, Reduced, or Void For
Short Sales, Foreclosures, or Sub 3% Homes.

STEP-BY-STEP ALL WE DO FOR YOU
1) Finding Your Perfect Home.
We go through our home options checklist to discover what criteria are important to you.
We provide a list of the available properties that meet your criteria.
We set up private showings of the properties that you wish to view.
We provide tax information, as well as, HOA and Membership Fee information.
We answer questions regarding any amenities available (golf course info, tennis schedules, etc.).
If none of the homes satisfy what you want, we keep looking until you are happy.
2) After You Decide Which Home Is The Perfect Choice For You.
We help in selecting sources for a loan, if necessary.
We prepare an accurate offer to the seller including any pertinent contingencies.
We provide counteroffer negotiation communication with the other party to achieve your desired final price.
We provide our Comparison Home Computation to assist in final negotiations, if necessary.
If there is no agreement, we go back to Step One, finding you the right home, so you are satisfied.
3) After A Price Has Been Agreed Upon.
We assist in setting up a home inspection.
We provide and assist with management application, condo docs and governance forms (when necessary).
We recommend and work closely with the Title Company all the way through to the closing.
We follow up with the seller making sure all repairs (required through inspection) are completed.
We provide contact phone numbers for utility companies.
We follow up with the Title Company to make sure they provide HUD Statement before closing.
We review the closing statement.
4) If You Plan On Renting Your Home.
We provide Information on property management and/or home watch.